This is an old revision of the document!
---
Rote Fabrik, Seestrasse 395, 8038 Zürich, Switzerland ([[rotefabrik.ch]])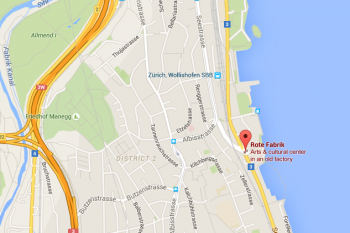 Directions

By car
The Rote Fabrik is easily reached off highway 3. There is a car park 100m north on the Seestrasse, however, capacity is limited.
By train
Train station Zurich Wollishofen is only a few hundred meters away.
By bus
There is a "Rote Fabrik" bus stop right in front of the building. Bus lines 161, 165 and N15 stop there.

For more information on public transport including fares and schedules, please visit the ZVV site



Lodging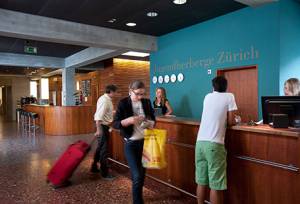 There are a few hotels in walking distance, check on Google Maps.

If you're not big on luxury, the Zurich Youth Hostel (Jugendherberge Zurich) is strongly recommended. Very near to the event, fair prices, good reputation. All good.
Unfortunately, there is no possibility for sleeping at the festival grounds. Regulations, you see?